Track : Soohe Khat
Album : Afsaane Sartaaj De
Artist:

Satinder Sartaaj

Label:

Unknown

Category:

Punjabi

Release Date:

February, 2013
Soohe Khat is a latest track from Punjabi Sufi Album Afsaane Sartaaj De of 2013 by the famous Punjabi Legend sufi singer Satinder Sartaaj who released his album in Mumbai, Album was unveiled by Gurpreet Kaur Chadda, Kiran Bawa and Deepak Singh.
[adsenseyu1]
OFFICIAL VIDEO OF SOOHE KHAT, Watch it Now!
Soohe Khat Lyrics
Afsaane Sun Sun Ke
Ho Zindagi Ulj Gayi Tere Khwaban Nu Bun Bun Ke
Das Haadh Da Dupehra Kithe Katiye
Babe Bulle De Punjab Diye Jattiye
Ni Soohe Khat Ishq De Kado Manzoor Honge
Jehde Saahan Ton Vi Nede Ne Hazoor Hon Ge
Ki Karna e Kajlan Da
Sada Saanu Band Mileya e Darwaja Sajjna Da
Darbaan Asin Haan Tere Dar De
Gall Saade Hak Di Karde
Ni Ik Din Roohan Waale Faisle Jaroor Honge
Paale Suram Silaian Nu
Agge Tera Dil Balliye
Kadi Parkh Shudayian Nu
Sachi Aashiqan Di Dhooni Ratta Sek Layin
Bhaven Pachean Saalan Nu Aake Dekh Layin
Ho Dohin Tere Naina Ton Vi Nashe Jaroor Hon Ge
[adsenseyu2]
Ho Pata Puchde Haan Daaran Nu
Ni Aasan Badrang Hundiyan
Rang Chadeya Hazaran Nu
Baithe Mitti Utte Naksh Uleekde
Asin Nitt Us Vele Nu Udeekde
Jadon Ke Tainu Saade Pyaar De Suroor Hon Ge
Koi Khusi Wali Daak Mil Jaaye
Iko Arzoyi Rabb Nu Ke Hun Roohan Wala Saak Mil Je
Pher Bhaar Chuk Hona Ni Veyaj Da
Ho Mull Modna Paina e Sartaj Da
Ni Ik Din Roohan Wale Faisle Jaroor Hon Ge
[adsenseyu1]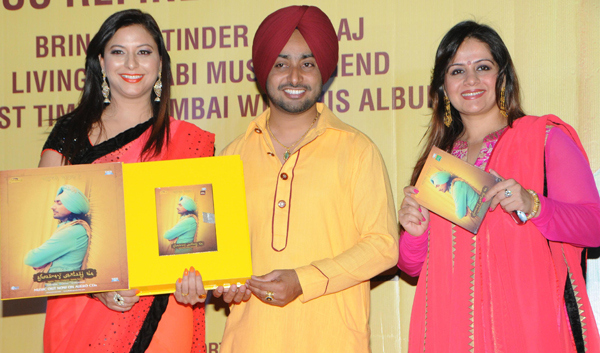 NOTE: THE DOWNLOAD LINKS ARE NOT AVAILABLE RIGHT NOW DUE TO LICENSE RESTRICTION.
We Encourage you to Buy Original Music and Support the Artists, rather you can listen music online. Thanks for Visiting also check out some other albums by other artists from below.
Soohe Khat Afsaane Sartaaj De 2013 Mp3 Songs Download 2013, Soohe Khat Afsaane Sartaaj De Satinder Sartaaj 2013, Latest Album of Satinder Sartaaj 2013, Latest Album Afsaane Sartaaj De 2013, Satinder Sartaaj Latest Album Download, Punjabi Sufi Album Afsaane Sartaaj De 2013, Soohe Khat Lyrics 2013 Satinder Sartaaj, Soohe Khat Mp3 Song Download.